FLAT SCREENS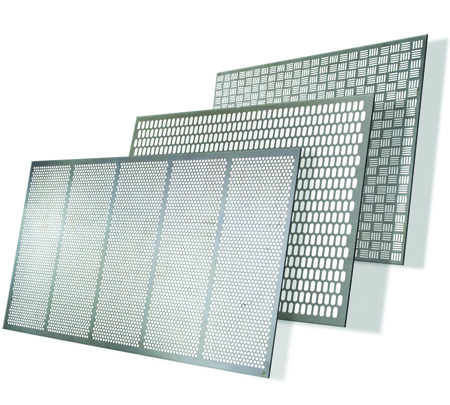 For maximum yields, the agri-food sector needs screens with dimensions calibrated to a hundredth of a millimetre, with various shapes of holes, arranged in a certain way.
Our range of moulds enables us to meet these requirements, offering spare parts for all types of machines and tasks.
Perforation types
MAZZETTI uses TYPE A perforation pattern for grading machine parts, unless clients request otherwise. The same applies to round holes, too.
We can supply customised hole patterns on request.

Type of hole
Examples of drilling patterns for screens, sifters, graders etc.
Frames and balls cleaners for screens
We produce steamed beech frames, complete with accessories for any machine.
Available from stock balls cleansers NBR 55 SH anti edible oil and low dielectric properties, in the following diameters: 15-20-24-27-30mm.

Tray for laboratory tests
Tulipwood tray with magnetic closure and interchangeable screens. It can be supplied with all our grading sizes for laboratory testing.